Crossville Children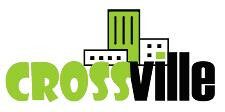 The CrossVille Children's Ministry considers it a privilege to have your child with us. We're excited about the opportunity to love and serve the children.
Providing a safe and nurturing environment is very important because it allows us to teach your child to love God. Our desire is to show each child respect, love and appreciation. We want them to look forward to coming to CrossVille! So, each week we create an environment that allows your child to have fun while they learn about God's principles for their lives. The teaching is energetic and fun, and "fun" is the language all kids speak!
Your First Visit is very important so click here for more information concerning the safety of your child.